CustomEyes Logan Square
2650 N. Milwaukee
Chicago, IL 60647
Check out our Logan Square location, located just north of the square on Milwaukee Avenue, just south of Logan Theater. We have eight locations in Chicago, making sure you have a designer, upscale eyeglasses store near you.
2650 N. Milwaukee
Chicago, IL 60647
773-697-9735
773-687-8678
logan@customeyes2020.com
Opening Hours
Mon - Thurs: 11am - 7pm
Fri & Sat 9am-5pm
Sun: Closed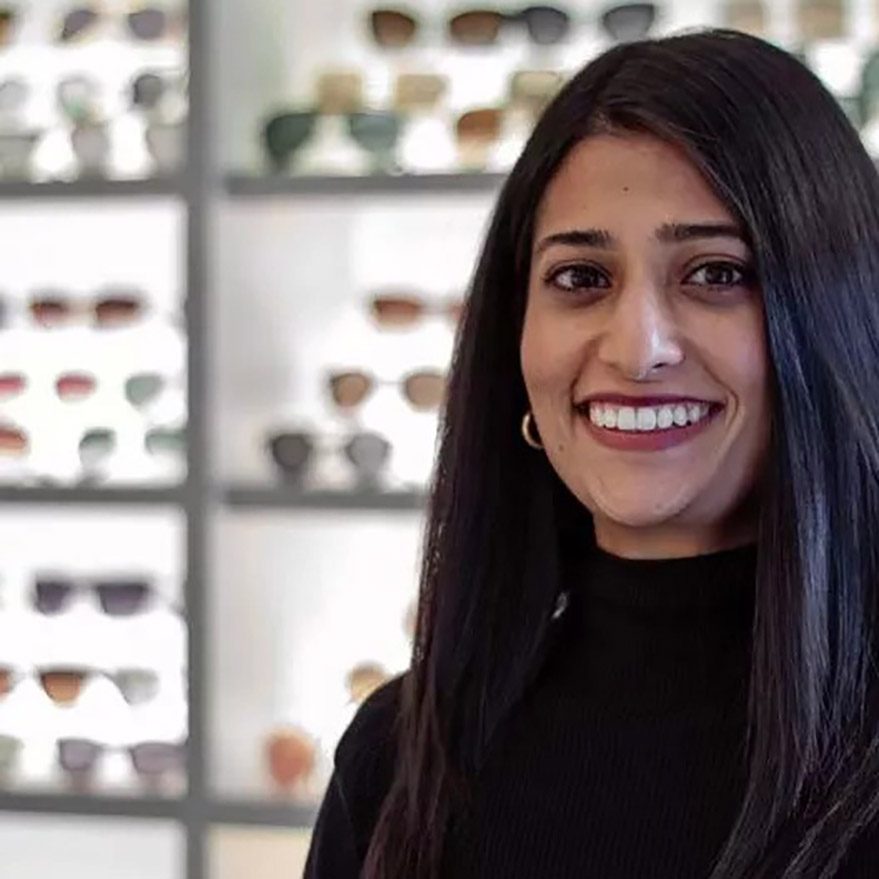 Dr. Ambreen Rahman
A Chicago native, Dr. Ambreen Rahman completed her undergraduate studies at Loyola University Chicago and later earned her doctorate from the Illinois College of Optometry. She enjoys all aspects of optometry, but has a special interest in ocular surface disease and helping patients manage Computer Vision Syndrome.
She has previously practiced in the downtown Loop area, and is now excited to join the Custom Eyes team where she can prioritize patient care and experience. She is a strong advocate of preventative care, and believes regular eye examinations can contribute to your overall wellness.
A true Chicagoan, Dr. Rahman enjoys all that this city has to offer, from sporting events to restaurants. She loves cooking, reading, travel and spending time with family and friends.
Dr. Julie Klein
Dr. Julie Klein was born and raised in Winnipeg, Manitoba, Canada. She completed her Bachelor'sof Science degree at the University of Manitoba. After her undergrad, she continued her education at the Illinois College of Optometry and has lived in Chicago ever since!
During her time at ICO, Dr. Klein completed her clinical rotations at the IllinoisEye Institute, the West Palm Beach Veterans Hospital and private surgical practices in both Lexington, Kentucky and Oak Park, Illinois.
Dr. Klein has a special interest in contact lenses and ocular disease; she loves taking care of all patients and providing comprehensive care.
In addition, Dr. Klein enjoys cooking, trying new restaurants in the city, traveling and spending time with family.
Locations: Ogilvie, Logan, River North