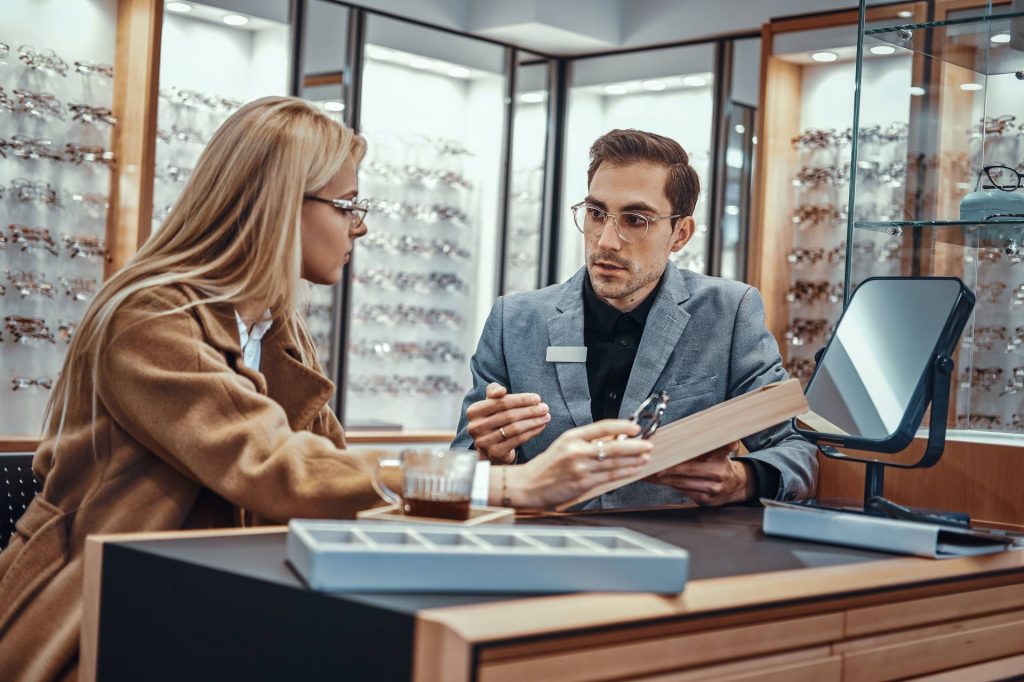 Here's what to expect:
Book at any of our eight locations in and around Chicago.
You'll meet with one of our opticians who will pull selections for you based on your preferences, needs, lifestyle, and expectations.
Try on & give us feedback until you find your favorites!
Available to purchase that day, or we'll save your favorite picks on file for later.
Book Your Free In-Person 30-min Frame Styling at One of Our 8 Locations Now!
We have the largest selection of premium and handmade eyewear in Chicago, and we're happy to help you find the perfect pair (or a few!).