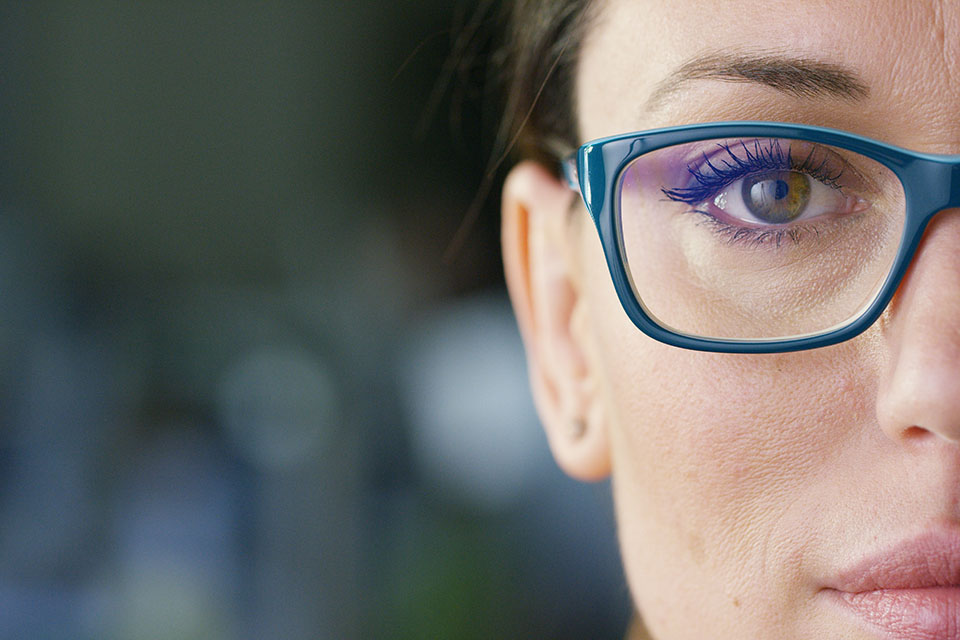 If you're reading this, it is safe to say your eye health is important to you. Of course, to maintain and stay on top of your ocular health, you should maintain a regular relationship with your eye care professionals and get screened regularly. However, there are small steps you can take everyday to have a more holistic focus on your eye health.
Food is the best. We all love it, we all eat it, and it nourishes our bodies so we can do the things we love—like eating more food. But did you ever consider that what you choose to eat can give you immeasurable benefits to your overall body health? We've all heard that vitamins daily can help keep your bones strong, or that drinking OJ can boost your immune system, or that carrots are good for your eyes, but why are they?
[adrotate group="2″]
Carrots contain beta carotene and lutein, which are helpful antioxidants for your body. Lutein is commonly held as one of the most important "eye-vitamins" and helps to prevent age-related macular degeneration or AMD. Beta carotene is what gives the carrots a bright orange color and is helpful in supplementing Vitamin A in your body, which aids in night vision and reducing free radicals. Yellow carrots actually contain higher levels of lutein. However, carrots are one of many foods that contain lutein and benefit the eyes.
Some other foods that are high in lutein are:
Broccoli
Brussel Sprouts
Egg Yolks
Rich, leafy greens like Collard Greens, Spinach, Kale, and Swiss Chard
Lutein is just one component of a complete eye health regiment. Omega 3 fatty acids, Zinc, and Vitamins A, C, and E can all help to complete your vision care.
Other good foods to include in your food regimen are:
Fatty fish like Salmon, Halibut, Tuna and Sardines, as well as Flax and Flaxseed for Omega 3 Fatty acids
Nuts like Almonds, Peanuts, and Sunflower seeds, as well as broccoli and spinach for Vitamin E
Zinc is present in Chickpeas, Yogurt, and Red Meat, as well as oysters.
Vitamin A can be found in abundance in Carrots, Spinach, Red Peppers, Mangos, Cantaloupes and Sweet potatoes
Oranges and Orange juice are praised for their Vitamin C, but you can also get it naturally through consumption of Kiwis, Strawberries, Grapefruit, Broccoli and Brussel Sprouts
As you can see, some of these foods appear in multiple categories, giving them a deserved "superfood" status. Food planning, dieting, and getting a complete package of vitamins, minerals and macros is an entire industry. Try not to get too caught up in the minutiae of it as you start. To begin, you just want to stay informed and opt for healthy whole fruits and veggies, choosing one with bright green, yellow, red, and orange colors is an okay guide as you start. If there is something you love on this list and something you are interested in trying—pick them both up next time you are at the grocery store. There's no end to delicious recipes online for garlic roasted Brussel sprouts, or just a lovely fajita stir-fry of all your favorite veggies. The options are out there, now is your chance to inform and explore what excites you about those options.
[adrotate group="3″]
Other ways to preserve your eye health and prevent issues like AMD include:
Avoiding tobacco use — it just generally isn't advised at all these days
Using preventative sun care methods — SPF and those really cool shades you have
Exercise — Sun's out and so are you. Have some fun and enjoy outdoor activities.
Regular visits to your eye care professionals.
At CustomEyes we love being a part of your eye health and care. We are here for you to ask questions, ask style advice, and generally to help see you through the process. We want to make sure you look and feel good while protecting your vision. Stop in and chat with one of our opticians today or schedule an appointment at one of our eight locations in and around Chicago!
We are your local eye care company that has been operating in Chicago since 2003. Our goal is to always provide you with the best possible solution for your unique needs, and make you feel as comfortable as possible.
Book an Appointment Today and Find a Pair of Glasses You'll Love!
We have eight locations across Chicago, so no matter where you are a CustomEyes is nearby!