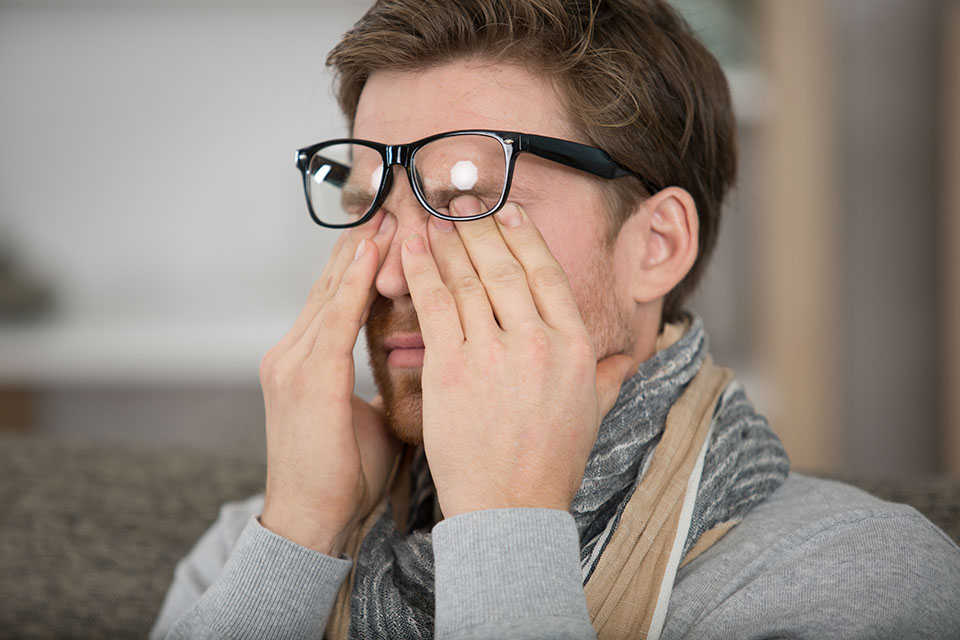 After a year where mental and physical health became a clear focus, you are trying to have all your ducks in a row. You see your doctor, dentist, chiropractor — maybe you joined a gym, maybe you've been eating right—but have you seen your eye doctor?
We all have a tendency to forget this one, and sometimes the dentist. But, unlike the dentist, the eye doctor should have no pain associated with a routine checkup. You can go in, see your eye care professional, have your screenings done, and walk out with a new prescription. Or, try out some stylish frames if you feel like it!
While an annual eye exam is recommended, there is no set time between appointments. If it has been longer than a year, get in and see someone. However, if you experience any negative symptoms related to your vision, you should go in promptly. Early detection of growing problems can help to curb the eventual result.
[adrotate group="2″]
Here are some signs it may be time to call your eye doctor:
1. You cannot remember the last time you were seen or screened.
The best thing you can do is not put it off.
2. You have blurred vision.
Blurry or cloudy vision could be a cause for concern. It may interrupt your life and daily activities. It could be a cataract or a result of several other conditions. It would be best to see someone soon and get it taken care of, so you can have your day back.
3. You have noticeable coloring of your eye.
If your eyes appear different — red, itchy, scratchy, yellow or discolored, or if there is some noticeable change to the appearance of your eye, it is time to go in. You could have a broken blood vessel, or pink eye, or a scratched cornea. You won't know until you are screened.
4. You are having difficulty driving at night.
This could be a problem with glare, or it could be a cataract. It could be any number of things, but you want to drive safe and responsibly. Let's get your eyes checked out before that road trip.
5. You have secondary risk factors for eye disease.
Are you immunocompromised? Are you more prone to infections or disease based on your medical history? Do you have a genetic disposition? Are you diabetic? There are eye disease complications as you advance through the stages of life. Consult with your eye doctor about the health of your eyes and vision, and what you should be looking for as you grow older.
[adrotate group="3″]
6. You hit your head.
Some people get concussions in football games, and some get them after walking their dog. Only you know when something doesn't feel right. If you had a wallop to your head and notice any vision changes, contact a professional immediately to get checked out.
7. Your vision changes.
If you notice any degeneration or reduced vision, contact someone. There may be reversible damage, or you may need to confront something head on. Either way, earlier is better.
Whatever your concerns may be, when it is time to see an eye care professional, there's no better place than CustomEyes. We have a comprehensive selection of services and screenings, using state of the art technology and years of experience, to give you peace of mind. CustomEyes offers services like:
Professional Eye Exams: Complete evaluation of ocular health, and thorough determination of prescription. Whether it's for contacts, lenses, or sweet prescription shades, we have you covered.
Optomap Retinal Exam: Performed with all our customers, this will give your eye care professional a much more precise view of the landscape of your eye health than a traditional retinal exam.
Medical Exams: We have seen it all and we know what to look for. Whether you're concerned about a pink-eye infection or trying to get ahead of diabetic retinopathy, we are prepared to help guide you through this journey. We are here to help, and we love what we do.
Lenses and Frame Stylings: Whether there is a style you're trying to capture, or you need rec-specs to protect your eyes during sports, we know what to do. Our opticians are your style guides, and with the largest selection of handmade boutique frames, you can't go wrong.
If it's time to see an eye doctor, or there is anything you are concerned about, do not hesitate to book an appointment with us at CustomEyes. If it is time for a new pair of contacts, or those new glasses that are going to up your style points, try coming in for a free 30 minute frame styling at any of our 8 locations!
We are your local eye care company that has been operating in Chicago since 2003. Our goal is to always provide you with the best possible solution for your unique needs, and make you feel as comfortable as possible.
Book an Appointment Today and Find a Pair of Glasses You'll Love!
We have eight locations across Chicago, so no matter where you are a CustomEyes is nearby!