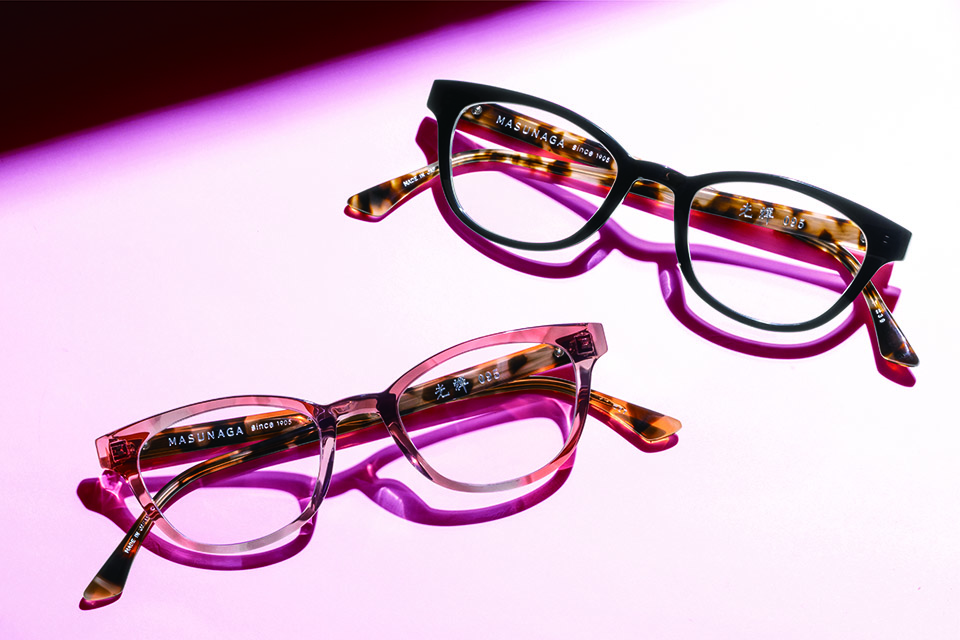 Choosing a pair of designer eyewear is an investment in your vision and health, and also your style. However, as there's an abundance of options, knowing what to consider before making a purchase can help you ensure that you make the right choice and get a pair that really suits you.
What's the difference between designer eyewear and cheaper frames?
While there are many differences, the biggest one is definitely quality, and this cannot be emphasized enough. While a cheaper pair of glasses may seem like a great deal at the time, you may start seeing some wear and tear after as soon as six months and realize that you may have made the wrong choice.
On the other hand, luxury styles from a small design house offer incredible durability to match their price point, meaning that one pair can be your style for a while and you can avoid having to buy yet another pair of glasses for some time. If you'd like to read more about the differences between cheap and luxury frames, you can request access to our full glasses comparison guide here.
[adrotate group="2″]
What to consider when buying designer eyewear?
Color
The tone of your skin and the color of your eyes and hair are factors to consider when choosing your next pair of glasses. Determine if you have a warm or a cool complexion and decide which frame colors best suit you. Khaki, copper, gold, orange, peach, off-white, coral, warm blue, red, and blond tortoise are a few of the best choices for warm hues. If you fall under the cool category, the best eyeglass frame shades are silver, black, blue-gray, rose-brown, plum, pink, magenta, blue, jade, and darker tortoise.
Frame shape
As designer glasses are like works of art, the main priority when choosing a new frame is to select one that suits your personality and compliments your features. If you shop at a place like CustomEyes, you'll get truly personal assistance from an optician. They will get to know you and will become your style beacon, helping you select frames that compliment your face. You can select a tray of frames that you like, and they will give you honest feedback and provide in-depth knowledge on the quality and manufacturing of the selected frames to help you make the perfect choice.
[adrotate group="3″]
Material
Glasses come in a range of frame materials that all have their own exclusive qualities and benefits. Your most common options to choose from will be acetate, wood, and metal. At CustomEyes, you can hear all about the different qualities and durability of each frame you like to help you make an informed choice.
Lens
Once you find a pair of glasses that looks great on you, you also have to ensure that you pick a lens for your lifestyle. Lenses are customized to your prescription, and can include particular coatings like UV protection and anti-glare to suit your needs. At CustomEyes, our lenses are sourced from Shamir, because they are a step ahead of the competition when it comes to technology. Find out more about the different types of Shamir lenses here.
If you're looking for designer eyewear, look no further because everything you need is at CustomEyes. We take pride in a personal experience, which means that at each one of our eight stores in Chicago, an optician will be your biggest ally in finding your perfect pair of glasses.
They'll give you a warm welcome, style guidance, honest feedback, and offer their expertise to help you find the best fit from a variety of luxury design frames for both your eye health and style. Want to see it for yourself? Schedule a free frame-styling now!

We are your local eye care company that has been operating in Chicago since 2003. Our goal is to always provide you with the best possible solution for your unique needs, and make you feel as comfortable as possible.
Book an Appointment Today and Find a Pair of Glasses You'll Love!
We have eight locations across Chicago, so no matter where you are a CustomEyes is nearby!