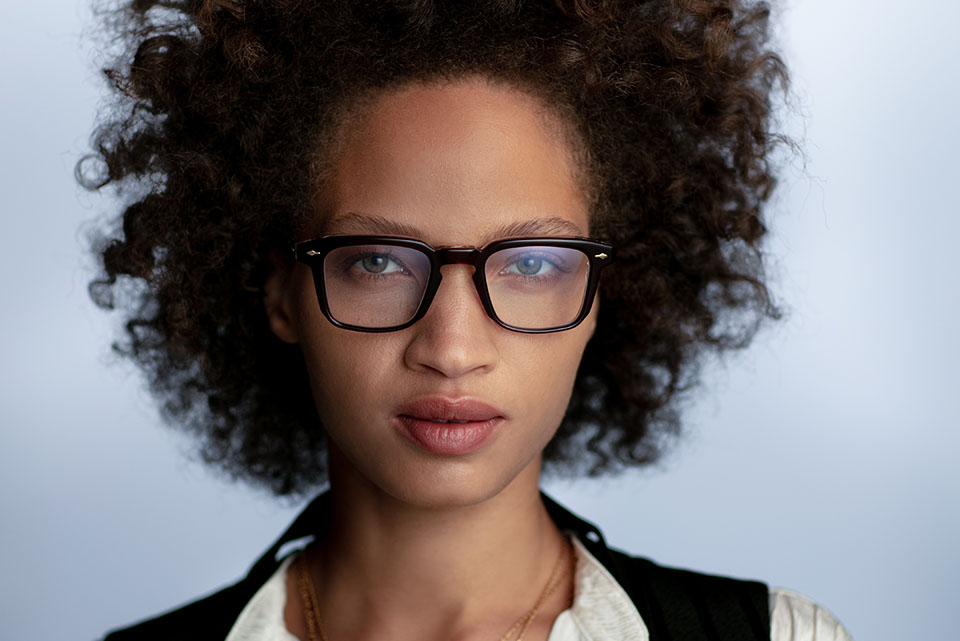 Whenever frame selection is discussed, the conversation usually turns to choosing a frame shape that fits one's face well. But what about all the other components of selecting a frame? As the part of the eyeglasses that contacts your face, holds the lens together, and undergoes most wear and tear, the frame needs to fit your lifestyle.

Selecting a Frame Material
Metal was always the classic eye frame material, but now more and more polymer frames are available. Think about how you will use your eyeglasses.
Do you lead an active lifestyle?
Do you need frames that can withstand bending and shock?
Are you looking for frames made out of lightweight materials?
Are you looking for your frames to make a statement, or do you want a material that can be as thin as possible?
Frame Color
In the same way that you might try to coordinate the colors in your outfits, the color of your frames should go with your complexion. While there are no hard-and-fast rules, there are some general things to consider:
Skin tone is more important to consider rather than hair or eye color, believe it or not.
Warm complexions

, such as those with yellow, bronze or golden shades to their skin, should go with complimentary warm colors like light tortoise, brown, honey, tan, beige and olive. Pastels usually offer too much contrast, and black or white frames can also be too bold (unless that's what you're looking for).

Cool complexions

with pink or blue shades to their skin, look best with cool tone frames like dark tortoise, black, gray, pink, purple, and blue.
Some people actually have some of both warm and cool shades in their skin, in which case any color frame can work well — they can make the decision based on what goes well with their hair or eye color.
Accounting for Personality
Last but not least, frames should fit your personality.
Are you looking for something classic, or modern?
Do you want your eyeglasses to be low-key, or do you want them to have a bold look that draws attention?
Do you feel like yourself when you try them on and look in the mirror?

It's ok if you don't know the answer to all these questions right off the bat! Sometimes, you just have to try a couple of dozen pairs of glasses on to decide what feels right. Schedule your 30 minute frame styling consultation!
We are your local eye care company that has been operating in Chicago since 2003. Our goal is to always provide you with the best possible solution for your unique needs, and make you feel as comfortable as possible.
Book an Appointment Today and Find a Pair of Glasses You'll Love!
We have eight locations across Chicago, so no matter where you are a CustomEyes is nearby!