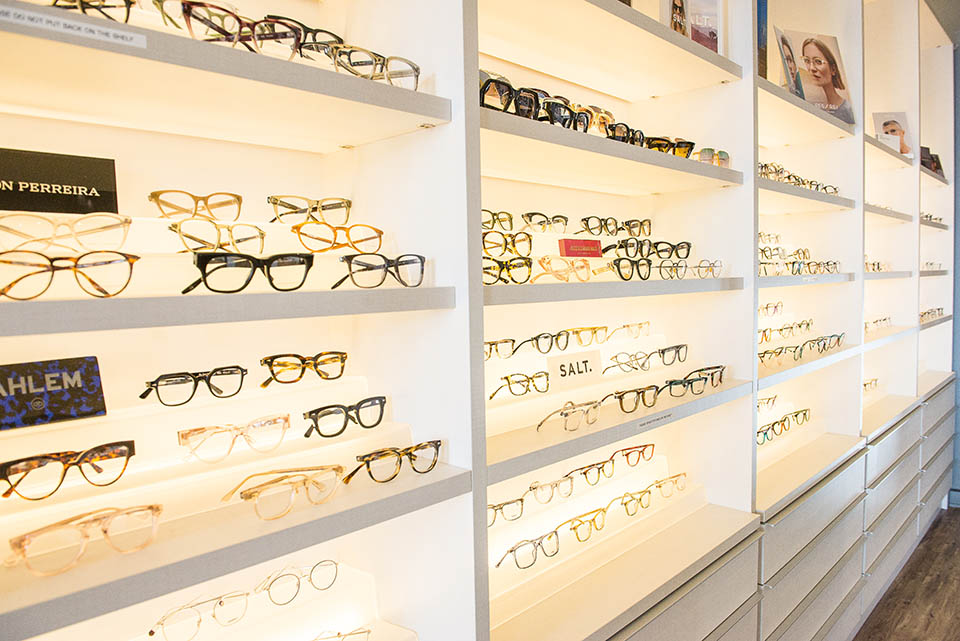 We live in the age of cheap glasses. Globalization and mass manufacturing have made the cost of frames and lenses significantly lower than it was a few years ago. But while people may be able to save more money, there are also some issues with cheaper eyewear that high quality eyeglasses avoid. Here are five things to keep in mind:
1. You're also paying for a level of service.
Discount glasses are usually available online, and offer no support or consultation. If you're looking for something in particular, or aren't sure what shape or color frame would suit your face best, you just have to figure it out on your own. On the other hand, here at CustomEyes, we are always happy to discuss your next set of frames and what would look best on you and fit your lifestyle well.

2. They're made better.
Cheap eyeglasses are cheap because the manufacturing process has been reduced to the most efficient one possible. That usually means lower quality materials and a less robust build quality. They're like many other cheap products — designed to be essentially disposable after a certain period of time. In that sense, they're not always the best investment, because you have to pay for new glasses over and over again.
3. They look better.
If you've ever set foot in an eyeglass store that has frames from designers that value quality, you've likely noticed the care in design, materials, and build quality that's evident in every frame. Most of us spend a lot of time thinking about the outward appearance we project into the world. We exercise and take care of how we dress. Your eyeglasses sit on your face all day long — when someone is talking to you, they're looking at you the whole time. In that sense, eyeglasses, while also serving a function, are also similar to jewelry. So why not go for a high-quality pair that shows quality and highlights the rest of your look?
4. You can see better.
Lens quality and optical coatings do make a difference. The cost of making a decent, or acceptable, lens has come down, but exciting new research is still being done on new coatings and other features that make lenses better. One great example of this is anti-reflective coatings—some are barely acceptable and actually lower the quality of the image, while others are imperceptible and enhance everything you see. Is the way you see the world a decision that you want to make purely based on price?
5. They're not actually that expensive, in the long run.
Putting aside the issue of quality and that cheaper frames just don't last as long, there are other features you may want to consider. For one, discount eyeglasses websites are often not covered by insurance. Because they're cheap, people are ok paying out of pocket. But a question you should ask yourself is, how much would that high quality pair have cost when insurance covered some or all of it?

The other thing that's always useful to think about is the price of an item relative to the length of time you plan to use it. If an item costs $300, but you plan to wear it 16 hours a day for 5 years, that comes out to $5 a month for that period of time. That's not too bad when you consider your vision is at stake.
If you're still on the fence, you should at the very least see some of our designer eyeglasses and check how much they would cost after insurance. Sign up today to get our Free Guide on Glasses Comparison!
We are your local eye care company that has been operating in Chicago since 2003. Our goal is to always provide you with the best possible solution for your unique needs, and make you feel as comfortable as possible.
Book an Appointment Today and Find a Pair of Glasses You'll Love!
We have eight locations across Chicago, so no matter where you are a CustomEyes is nearby!