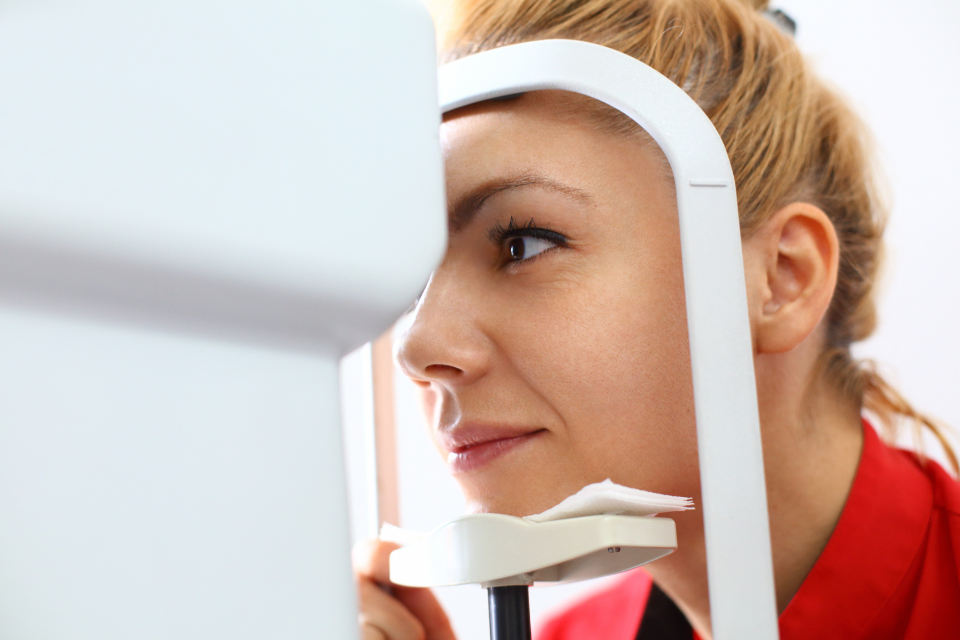 As everything in our society transitions to the online environment, you may think an online vision test may eventually replace an in-person eye exam. However, there are essential components of the in-person eye exam that will not be replaced by an online test, now, or ever.
Being able to test your vision prescription changes from the comfort of your home sounds super convenient. All you need is a good camera and a bit of space, and cutting-edge programs can do the rest. And while there's some evidence that the technology for these exams is there and prescription and online evaluations do work, they cannot provide the comforting and fully realized experience an optometrist can, nor provide a full scope of your eye health.
Why is an annual in-person eye exam important?
An in-person eye exam allows your optometrist to have a close look at the health of your eyes in general, while online vision tests are only meant to compare basic prescriptions. Having an annual eye exam is incredibly important both as a way to check the accuracy of the as-yet unproven online tests, and also as a safeguard against any of the more specialized vision conditions that one may encounter.
At a routine eye exam, your optometrist can check the progress of your vision and adjust your prescription if needed, as well as can keep a lookout for any warning signs related to your vision. They can check the shape of your eye for signs of astigmatism, test for glaucoma, or other degenerative diseases, check for signs of serious or emerging eye health problems, and consult with you on what to do next. Furthermore, you can see an optometrist for a contact-lens fitting, retinal imaging, dry eye management, stye treatment, or LASIK co-management.
It's also interesting to note that the benefits of in-person appointments go well beyond keeping your eyes in working order. When they carefully examine your eyes, your optometrist can see telltale signs of diseases that may be impacting other areas of the body, such as diabetes, high cholesterol, MS, thyroid disease, Lyme disease, lupus, and even cancer.
Therefore, only an in-person eye exam can give you peace of mind that your eyes and vision are in good shape. Whatever your needs may be, we encourage you to come in and get an eye exam to ensure that you're on the right journey towards better vision health. Schedule an appointment now!

We are your local eye care company that has been operating in Chicago since 2003. Our goal is to always provide you with the best possible solution for your unique needs, and make you feel as comfortable as possible.
Book an Appointment Today and Find a Pair of Glasses You'll Love!
We have eight locations across Chicago, so no matter where you are a CustomEyes is nearby!