What Are The Most Common Eye Problems In Children, and How Can They Be Treated?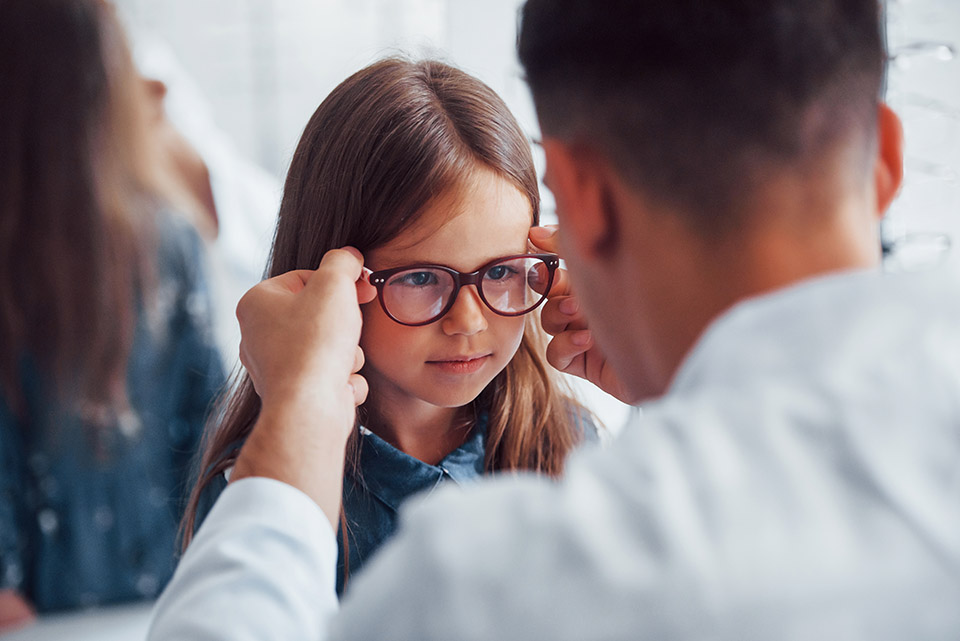 Did you know that August is Children's Eye Health and Safety Month? Considering that, let's spend some time learning about the three most common eye problems in children, why eye health is extremely important at an early age, and when you should see an optometrist with your little one.
What are the most common eye problems in children?
Refractive Errors
The most common vision disorders in children are refractive errors—myopia (nearsightedness), hyperopia (farsightedness), and astigmatism. Refractive errors occur when light is not focused on the retina, causing blurred vision. Myopia and hyperopia impair visual acuity, which is the ability to clearly see objects that are close up or far away. Children with refractive errors may squint, sit too close to the whiteboard or TV screen, or complain that their vision is fuzzy.
Amblyopia
Amblyopia, or "lazy eye," occurs when vision in one eye is reduced due to a communication error between the brain and the affected eye. This obstructs vision development of the weaker eye and results in long-term vision problems. It usually develops in infancy and affects 2-3% of children. Some common symptoms of amblyopia include squinting, poor depth perception, eye wandering, and head tilting.

Strabismus
Strabismus, or crossed eyes, is a condition where the eyes point in different directions and are not properly aligned with each other while focusing on an object. Sometimes kids are born with strabismus, or they develop this condition during childhood. However, if it persists for a longer period, it results in amblyopia. The condition can be treated at an early age using eye patches, exercises, or glasses. Some symptoms of strabismus may include wandering eyes (the eyes drift outward) and covering one eye when looking at a near object. Strabismus can result in the child tilting the head to look at an object, and frequently bumping into things.
The importance of eye care for kids
Good eyesight is crucial in making sure a child develops to their full potential both at school and socially. It's especially important to look after children's eyes—the eye is still developing throughout early childhood so if problems are treated early, it can make a lasting difference. However, if problems are left untreated, they can lead to more serious eye issues, as well as classroom difficulties or social development troubles. It's important to note that children rarely complain about vision problems. They often believe that everyone sees the world the way they do simply because they don't know any better. Therefore, because children's vision problems are often silent without any signs, a visit to an optometrist is necessary from an early age.

When to see an optometrist with your children?
Eye exams are necessary for every child to make sure the eyes are healthy and there aren't any vision issues that could interfere with safety or school performance. It is generally recommended to see an optometrist for the first time when the child is six months old, unless there are noticeable signs of something that needs attention earlier than that. During the exam, the optometrist will check primarily for visual acuity. If there are no concerns then, you can safely wait for their next comprehensive eye exam until they turn three. Another eye exam is recommended upon entering kindergarten, and then routine exams every 1-2 years after that.
At CustomEyes, we have eight locations in Chicago for your convenience. Reach out to us now to book an eye exam for your child!

We are your local eye care company that has been operating in Chicago since 2003. Our goal is to always provide you with the best possible solution for your unique needs, and make you feel as comfortable as possible.
Book an Appointment Today and Find a Pair of Glasses You'll Love!
We have eight locations across Chicago, so no matter where you are a CustomEyes is nearby!