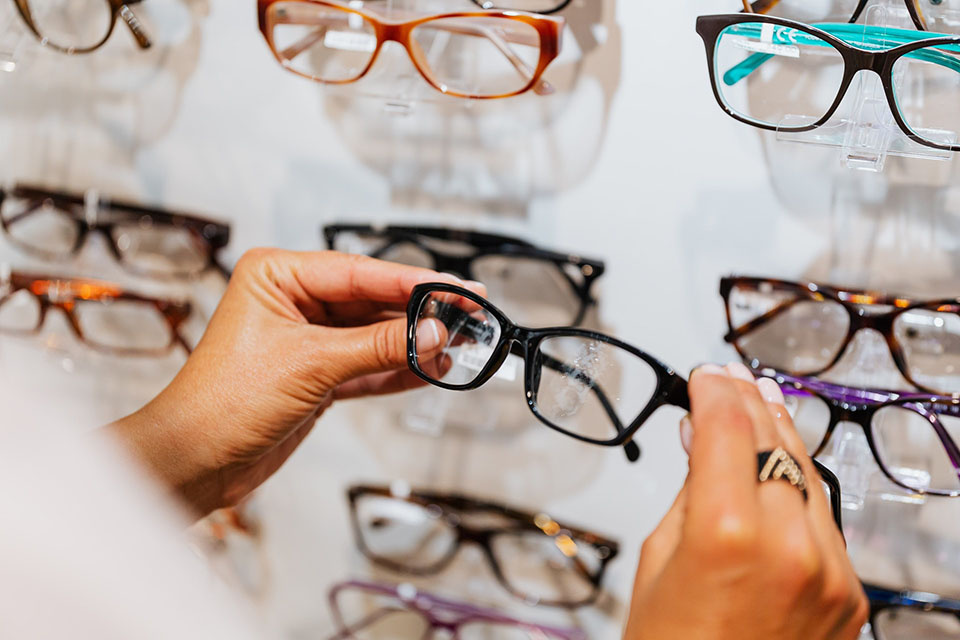 There is a lot of confusion out there about eyeglass coatings. People understand the idea that coatings are supposed to enhance the viewing experience, but which coatings are most important? Here's an overview of what you need to know:
Anti-reflective
The front and back surfaces of your lens naturally create reflections. These are especially visible when you're looking at a light source (such as when you're driving at night). An anti-reflective coating (also known as anti-glare) stops these distracting reflections and halos. While some people assume they might not need this coating, it usually only takes one pair of glasses without it to become convinced that it's worth the extra cost. Polycarbonate, high-index, and aspheric lenses have the most reflections, so they benefit the most from an anti-reflective coating.

Anti-scratch
Sometimes called "hard coat," anti-scratch coatings are there to perform a very basic function: protecting your lenses from getting scratched during daily activities. As a general rule, plastic lenses are more susceptible to scratches than glass lenses, so they benefit from an anti-scratch coating more.
Blue light
This coating is a more recent development that really came into play as we all began to spend more and more of our days in front of screens. As it's now becoming apparent that so much screen time can lead to eye strain and potentially other issues such as the disruption of your sleep schedule, people are looking for a way to address the problem. A blue light coating takes light from the blue side of the spectrum and diverts it before it enters your eyes, dramatically lowering the negative effects of excessive screen use.
UV protection
Protecting our eyes from sunlight has gotten more attention lately, and that's a great thing. To protect your eyes from UV damage, you want lenses that block 100% of both UVA and UVB light. With eyeglasses, polycarbonate lenses, high-index lenses, and photochromic lenses all already offer full UV protection. But if you choose lenses made of CR-39, you'll need an additional coating to stop UV rays.

Polarization
Polarization is the process of absorbing light waves only from a certain direction. A polarized coating on your lens will not be noticeable in most instances, but will dramatically reduce glare when looking at reflective surfaces like glass, the surface of the water outside, or snow. Depending on your lifestyle (especially if you spend a lot of time outdoors!), you may benefit from this type of coating on your new lenses.
Not sure which of these coatings you need for your next pair of glasses? Tell us about your lifestyle and we'll be happy to make a recommendation! Book an appointment at one of our eight locations around Chicagoland today!
We are your local eye care company that has been operating in Chicago since 2003. Our goal is to always provide you with the best possible solution for your unique needs, and make you feel as comfortable as possible.
Book an Appointment Today and Find a Pair of Glasses You'll Love!
We have eight locations across Chicago, so no matter where you are a CustomEyes is nearby!