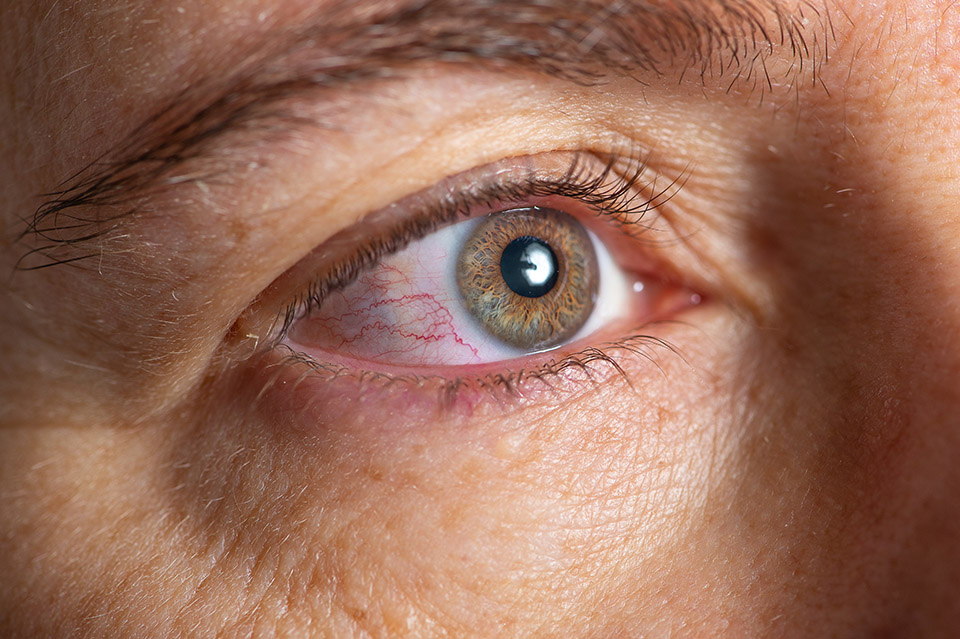 The dreaded pink eye. Everyone has some experience, whether personally or from a friend or family member. Pink eye is common in children, and it can be contagious. Pink eye is an annoying problem to deal with, but usually does not lead to long term vision problems. However, if left untreated it can lead to further complications. Some more serious eye irritations can mimic pink eye as well, so it is important to get yourself checked out at the first signs.
What is pink eye?
Conjunctivitis is the proper name for pink eye, and it refers to inflammation of the conjunctiva. The conjunctiva is a thin layer of translucent tissue that lines the area between the white of your eye and your eyelid. When your conjunctiva becomes inflamed your eye becomes pathologically itchy and takes on a red-pink hue.
There is often watery discharge from conjunctivitis, which helps to spread it and make it contagious.There are two forms of conjunctivitis as well, bacterial or viral. Viral conjunctivitis can be more serious, and often does not produce discharge.
[adrotate group="2″]
What can cause pink eye?
Pink eye can be caused by allergies, interactions with scented shampoos or products, viruses, bacteria, or foreign matter in your eye. It is not necessarily always caused by fecal matter, as is commonly joked about. It can even be caused by eye drops.
If you struggle with allergies, and your body reacts with histamines regularly and creates the allergic reaction we associate with seasonal allergies, this is probably the most straightforward cause for pink eye. Over-the-counter antihistamine medication should help, and an eye doctor may prescribe drops. Pink eye can also be caused by complications of STI's.
How to tell if you have pink eye
Pink eye has some notable characteristics to watch out for:
Pinkness and redness of the eye or conjunctiva
Discharge
Teary eyes
Itching
Grittiness, a sense that there is something in your eye
If you encounter these symptoms, do everything you can to avoid touching or itching your eye.
Blurry Vision, painful in light
Discharge with darker coloration
Eyes shut because of discharge
Pain and vision impairment
These are signs of a much more serious complication. If you experience these symptoms you should seek medical attention promptly.
How to treat pink eye
You will treat the symptoms of your pink eye by addressing the root cause. See your doctor, and then follow their advice. Viral conjunctivitis will need to take its course, usually 4-7 days, because there is no real way to treat a virus. Bacterial conjunctivitis will need to be cleaned, and occasionally treated with antibiotics. Irritants and allergic conjunctivitis will be treated by flushing the eye, and potentially taking antihistamines or medications as prescribed.
[adrotate group="3″]
How to avoid pink eye
Certain habits can help you to effectively avoid pink eye, but sometimes you just get unlucky. If you get it, it does not mean you are dirty or unhygienic, just that you had bad luck. The most important thing you can do to prevent pink eye is to keep your eyes clean. You can do this by washing your hands before you touch your face, washing your face, and flushing your eyes.
You can try to avoid heavily scented irritants, like candles, cleaning products, or certain kinds of contact solution. As we have learned, pink eyes can give you problems if contracted as a result of an STI. Conjunctivitis from chlamydia or gonorrhea is typically more severe and has a higher risk for long-term damage to your eyesight.
Where to see an eye specialist
Come in to CustomEyes for a comprehensive eye exam, and see the whole picture of your eye health. With state of the art technology, we can screen your eye completely for signs of disease, damage, infections, and complications. Make an appointment when you need us.
We are your local eye care company that has been operating in Chicago since 2003. Our goal is to always provide you with the best possible solution for your unique needs, and make you feel as comfortable as possible.
Book an Appointment Today and Find a Pair of Glasses You'll Love!
We have eight locations across Chicago, so no matter where you are a CustomEyes is nearby!