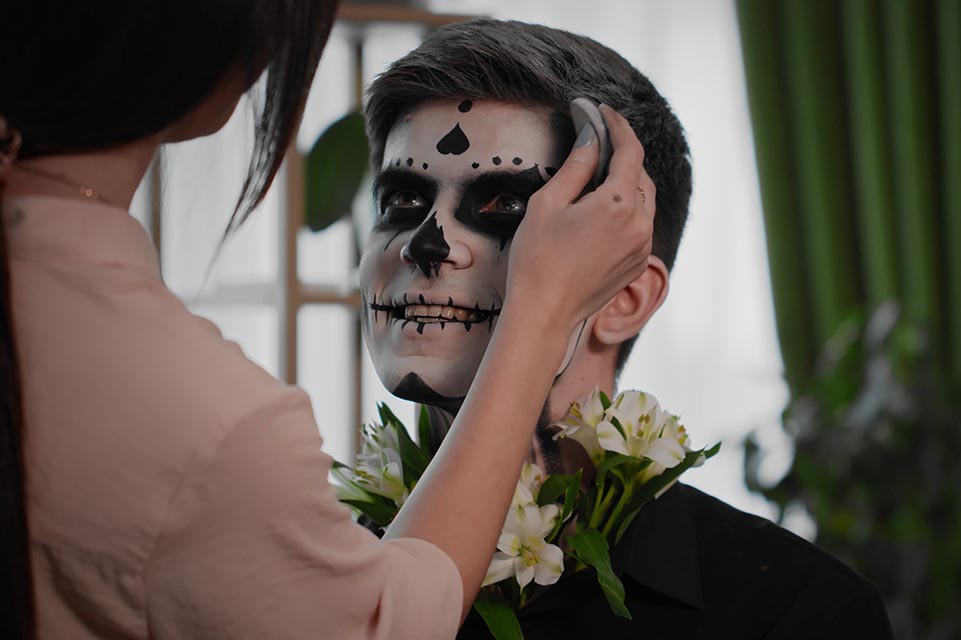 While costume or decorative contact lenses are fun and can shake up or completely change your look, one-size-fits-all non-prescription ones can pose a serious risk to your eye health. But the good news is that they can be worn safely by keeping a few simple safety tips in mind.
What are costume contact lenses?
Also known as cosmetic or decorative contact lenses, costume contact lenses are intended to change the look of your eye. They might change its color, shape, your pupil shape, or give you cat, vampire, or cartoon character eyes.
Can costume contact lenses be dangerous?
While costume contact lenses can be worn safely, if not used correctly, they can increase your chance of an eye infection. Note that there's not really a one-size-fits-all solution when it comes to costume contact lenses. Non-prescription ones that don't fit perfectly can cut, scratch, and infect your eye, and can cause corneal abrasions, ulcers and potentially blinding and painful bacterial infections like keratitis.
What are some safety guidelines for costume contact lenses?
See an eye care professional
Remember that contact lenses are medical devices that require a commitment to proper wear and care. The best way to ensure safety is to see an eye care professional first. They can assess if you're a good candidate for contacts in general. If you have frequent eye infections, severe allergies, dry eye, exposure to dust or smoke, you may not be a suitable candidate for costume contacts or even regular corrective contacts.
Get a prescription
An eye care professional can measure your eyes for properly fit contacts and can offer you some safety tips. Note that even if you don't have vision correction in your contact lenses, you should still have a prescription for their fit.
Watch where you buy
After getting a prescription, be sure to only buy costume contact lenses from retailers who require a prescription and only sell FDA-approved lenses. As contact lenses are a medical device, it's not legal for retailers to sell them without a prescription.
Limit the length of time that you wear the lenses
Eyes use oxygen to keep the cornea and other parts of the eye healthy and functioning optimally. Since contact lenses cover the cornea, they need high oxygen permeability to be safe for regular wear. While regular contacts are designed for longer wear, decorative contacts do not transmit oxygen to the eye the same way, so be mindful not to wear them for more than a few hours at a time.
Wash your hands with soap and water
Good hygiene is crucial when dealing with costume contact lenses. As they are made from a different material than standard contact lenses, they need special cleaning and care. These lenses can also feel dryer because they are not as porous as regular contacts. When wearing costume contacts, be sure to keep rewetting drops and extra saline with you. If you need to remove them, wash your hands and rinse them with saline.
Don't share your contact lenses with anyone else
While this should go without saying, you should never share costume contact lenses. All eyes are not the same size and shape and your contact lenses are fitted just for you.
In case of irritation, contact your eye doctor
If you experience redness, swelling, pain, or blurry vision, contact your eye doctor immediately.
For more tips on eyecare and eyewear, explore our blog.

We are your local eye care company that has been operating in Chicago since 2003. Our goal is to always provide you with the best possible solution for your unique needs, and make you feel as comfortable as possible.
Book an Appointment Today and Find a Pair of Glasses You'll Love!
We have eight locations across Chicago, so no matter where you are a CustomEyes is nearby!