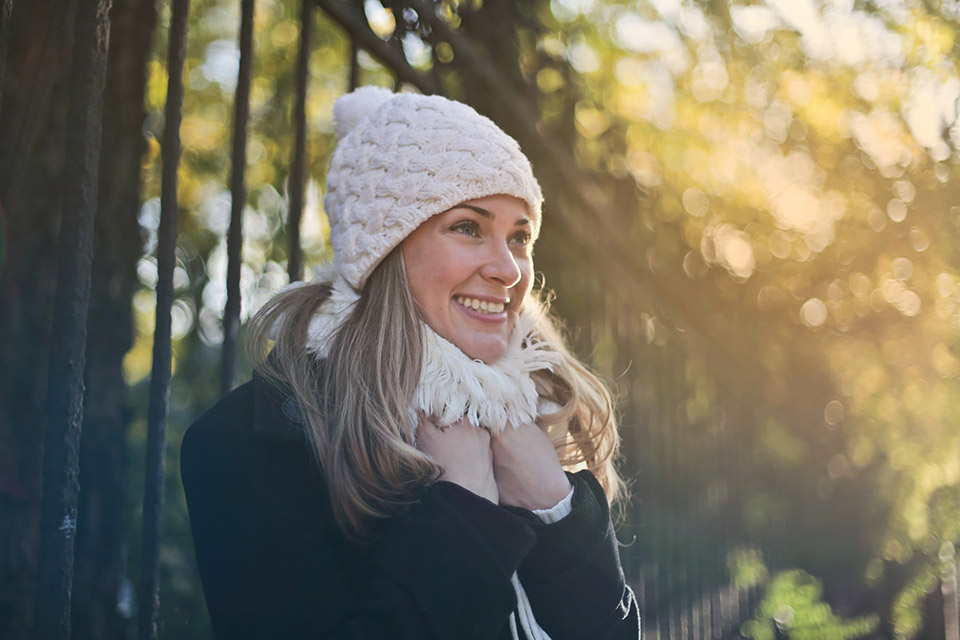 You may know it from fantasy fiction, but in Chicago "Winter is Coming" is always a reality. There is nothing quite like a summertime Chi, and that goes double for a Chicago Winter. Whether it's frigid windchill, lakeshore effect, or 12 inches of snow while you're sleeping – Chicagoans have seen it all and done it all.
When you're braving that windy city, commuting to your job or the gym, you need to gear up. You layer up, grab a sweater, a nice heavy jacket, gloves and scarves; but do you ever consider sunglasses? The winter can have serious effects on your eyes and you should consider their protection when you are preparing for the weather.

First off, drink water
Humidity can be a problem for your eyes. The winter winds outside can dry your eyes, and the low temperature can cause moisture issues in your eyes. You will need to blink frequently so your eyes can produce tears for lubrication. Also, when it is that cold outside, most indoor spaces will have the heat cranked up, which will also make your eyes dry. When your eyes are dry your body will try to compensate which can lead to more tear production. Having dry eyes is generally uncomfortable. Help to curb this issue by staying properly hydrated, and using lubricating drops. Wearing goggles or eyewear can help to mitigate some of the exposure to wind and cold.
Be aware of the sun
When it is cold outside the warmth of the sun feels like magic. However, the sun still has powerful effects on our bodies. The UV index is a great reference, and especially on heavy snow days, know that the white sheets on our streets and sidewalks reflect UV light back to our eyes. Heavy UV exposure can inflame and irritate your cornea, cause dry eyes, and give you vision problems down the line. Just another reason to invest in some quality, UVA/UVB blocking lenses and some super stylish frames.
Extra blue light while your huddled for warmth inside
Winter is a great time to re-watch Game of Thrones, it is so long, you might be able to just dodge the whole winter if you do it right. Be sure to pay attention to your body though. Blue light exposure effects can be relatively mild, but if you continue to have issues with dry eyes, headaches, or any vision changes, you should contact your eye doctor. There are lots of very cool options for Blue light lenses these days.

Go to CustomEyes
It might be time to see your eye doctor, get screened, or pick up some new eyewear. No matter what conundrum is befuddling you, we are here to help. We can get you seen by an eye care professional to advise you on caring for your eyes in the inclement Chicago weather. We can also get you framed up and fitted for the most beautiful pair of glasses you've ever owned, and we can make sure that pair is 100% effective for protecting your eyes. For anything you need, a customized experience is the choice for you.
We are your local eye care company that has been operating in Chicago since 2003. Our goal is to always provide you with the best possible solution for your unique needs, and make you feel as comfortable as possible.
Book an Appointment Today and Find a Pair of Glasses You'll Love!
We have eight locations across Chicago, so no matter where you are a CustomEyes is nearby!