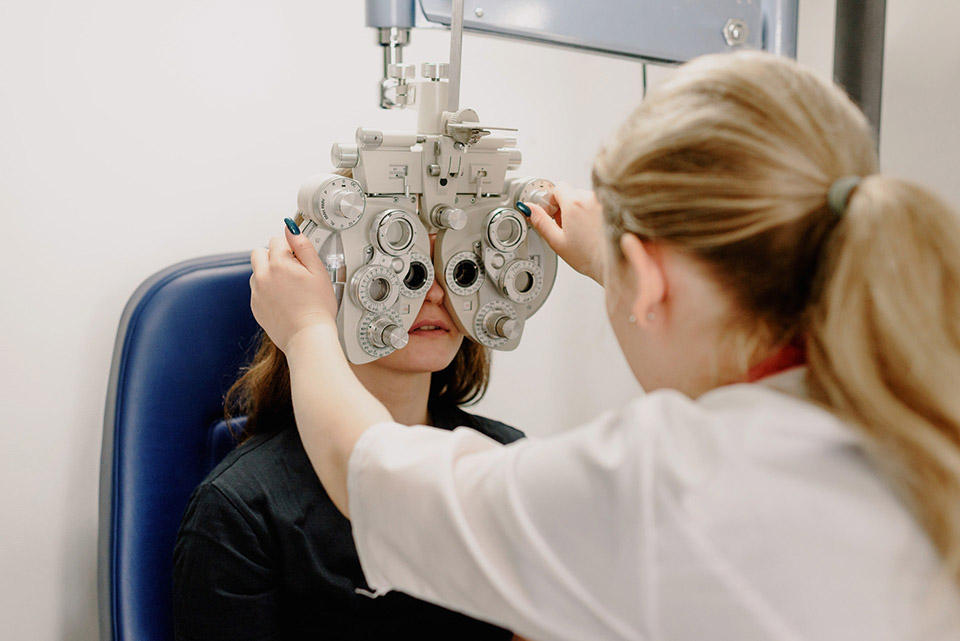 Modern technology has truly changed all our lives. Dentists have 3D modeling capabilities now that allow them to recreate teeth perfectly fit for your mouth. Eye doctors can now see the entire shape of your eye when in the past they could only guess based on the way light refracted.
As everything in our society transitions to the online environment, you may think an online vision test may eventually replace an in-person eye exam. However, there are essential components of the in-person eye exam that will not be replaced by an online test, now, or ever.
[adrotate group="2″]
Online Vision Tests: The Pros and Cons
During the COVID global pandemic, being able to test your vision for prescription changes from the comfort of your home was great indeed, and there is some evidence to suggest that the technology for these exams is there, with regards to your vision and prescription.
Double blind studies have been performed wherein the patient receives the exact same prescription in person as online. This is because your computer's webcam and your phone camera have high quality, precise, light processing lenses which allow the programs to use high quality data to make predictive decisions about your prescription.
However, online tests cannot provide the comforting and fully realized experience an optometrist can, nor provide a full scope of your eye health.
An in-person eye exam allows your optometrist to have a close look at the health of your eyes in general while online vision tests are only meant to compare basic prescriptions. They were never meant to replace the in-person eye exam, and they apply only to the most basic levels of vision loss.
[adrotate group="3″]
The Importance of In-Person Eye Exams
Having an in-person eye exam is still incredibly important, both as a way to check the accuracy of the as-yet unproven online tests, and also as a safeguard against any of the more specialized vision conditions that an individual may encounter.
For example, optometrists can check the shape of your eye for signs of astigmatism, they can test for glaucoma, cancers, or other degenerative diseases. They can also check for signs of serious or emerging eye health problems, and consult with you on what to do next. Only an in-person eye exam can leave you with the confidence that your eyes and your vision are in good shape.
Online vision tests are meant to provide accessibility. In-person eye exams provide you with access to a wealth of knowledge regarding your eye health and you have the opportunity to ask any questions you may have to your optometrist — whether your headaches are because of your vision, or whether or not blue light strain is affecting your eyes.
Whatever your needs are, we encourage you to come in and get your eye exams done at CustomEyes and leave feeling confident about your diagnosis. We have eight locations in and around Chicago for your convenience. Schedule your appointment today for a comprehensive and customized eye exam experience with us!
We are your local eye care company that has been operating in Chicago since 2003. Our goal is to always provide you with the best possible solution for your unique needs, and make you feel as comfortable as possible.
Book an Appointment Today and Find a Pair of Glasses You'll Love!
We have eight locations across Chicago, so no matter where you are a CustomEyes is nearby!