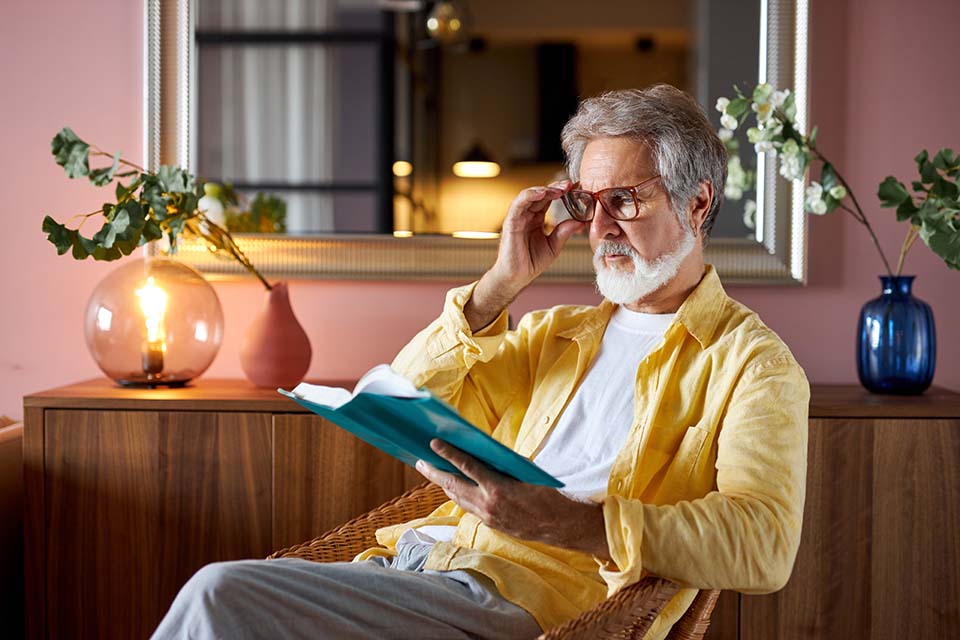 Have you ever tried on someone else's prescription glasses? Talk about seeing the world in a different way. Your lenses and frames are tailored to you to improve your vision, but what does it mean if you have progressives and your parents have reading glasses?
Your eyes are part of every minute of your journey in the world, so it makes sense that you do everything you can to protect them and treat them right.
If you just finished your eye exam, or have your prescription, you may glance at your recommended eye care. Sometimes, depending on the prescription, particular lenses are recommended. Here are three of the most common and what they are used for.

Bifocals
Bifocal lenses are a combination of reading glasses on the bottom of the lens, and distance correction on the top. They feature a distinct line separating the two types of lens, which can be unappealing. The benefit is that you can keep one pair of lenses throughout your day, whether you're reading at your desk or driving around running errands.
The distance correction allows you to see with correction. The lower portion adjusts for farsightedness and allows users to see things within 16-21 inches of their face. The only downside here is related to the visual design with the line through the lens, and that occasionally as wearers adjust they may experience some disorientation.
Progressives
Progressive lenses are similar to bifocals in a separation of lens correction, but they do not feature a distinct line down the middle. Progressive lenses instead adopt a more comprehensive vision correction spectrum.
The top is for correction, the bottom is for reading, but the middle is somewhere in between. Usually encompassing a range between the other two, the middle of your lens is ideal for looking at a computer screen during work. The middle portion of your progressive lens typically accounts for the range of 21 inches- 3 feet from your face. The downside here is that because there are three distinct corrections, with no obvious line to identify, it can take a little longer to adjust to your visual cues for maximum sharpness.

Reading glasses
Reading glasses are tailored to your farsighted vision correction to allow you to see and read things closer to your face. The obvious upside here is there is less of a delay for your brain, which typically does not lead to disorientation. Readers are fairly common with different types of vision challenges and are super useful for reading small print as on pill bottles or labels.
Whatever your optical needs are, CustomEyes can provide. The world of optical care is growing every day, and we are there for every step of it. If it's time for your new prescription lenses, or you are just looking for that new look, come in and speak with one of our staff!
We are your local eye care company that has been operating in Chicago since 2003. Our goal is to always provide you with the best possible solution for your unique needs, and make you feel as comfortable as possible.
Book an Appointment Today and Find a Pair of Glasses You'll Love!
We have eight locations across Chicago, so no matter where you are a CustomEyes is nearby!