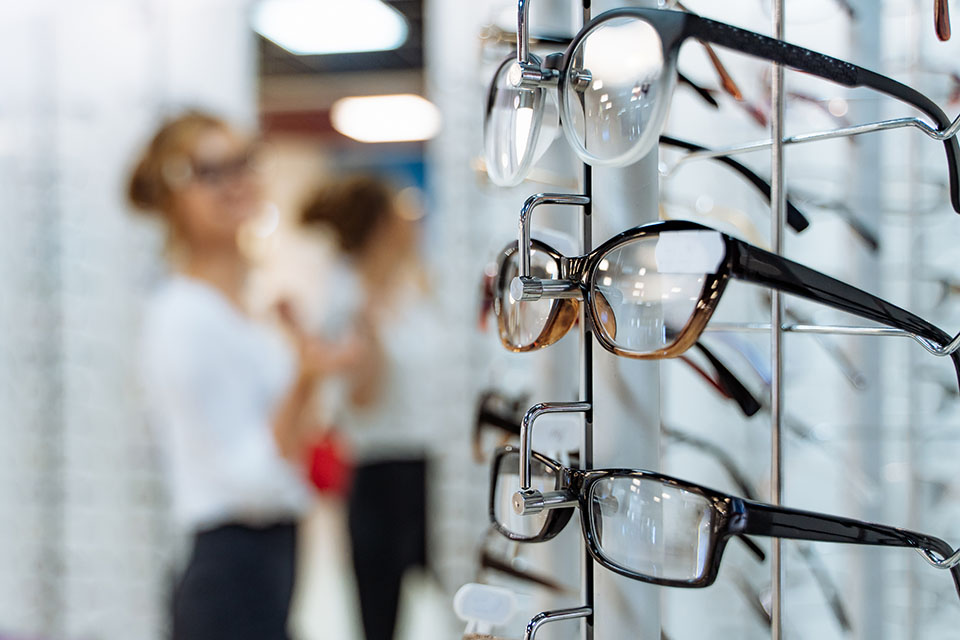 Much gets said about the style of eyeglasses, but the most important part of any pair of eyeglasses is obviously the lenses. Lenses are customized to their wearer's prescription, and can include particular coatings like UV protection and anti-glare coatings to fit their needs and lifestyle. But as with all things, new technology is making an even higher level of customization and utility possible.
Our lenses are sourced from Shamir — a widely recognized industry leader in lens technology. We chose to work with Shamir lenses precisely because they are a step ahead of the competition when it comes to technology.
Here are just some of the special pieces of technology that end up in our lenses: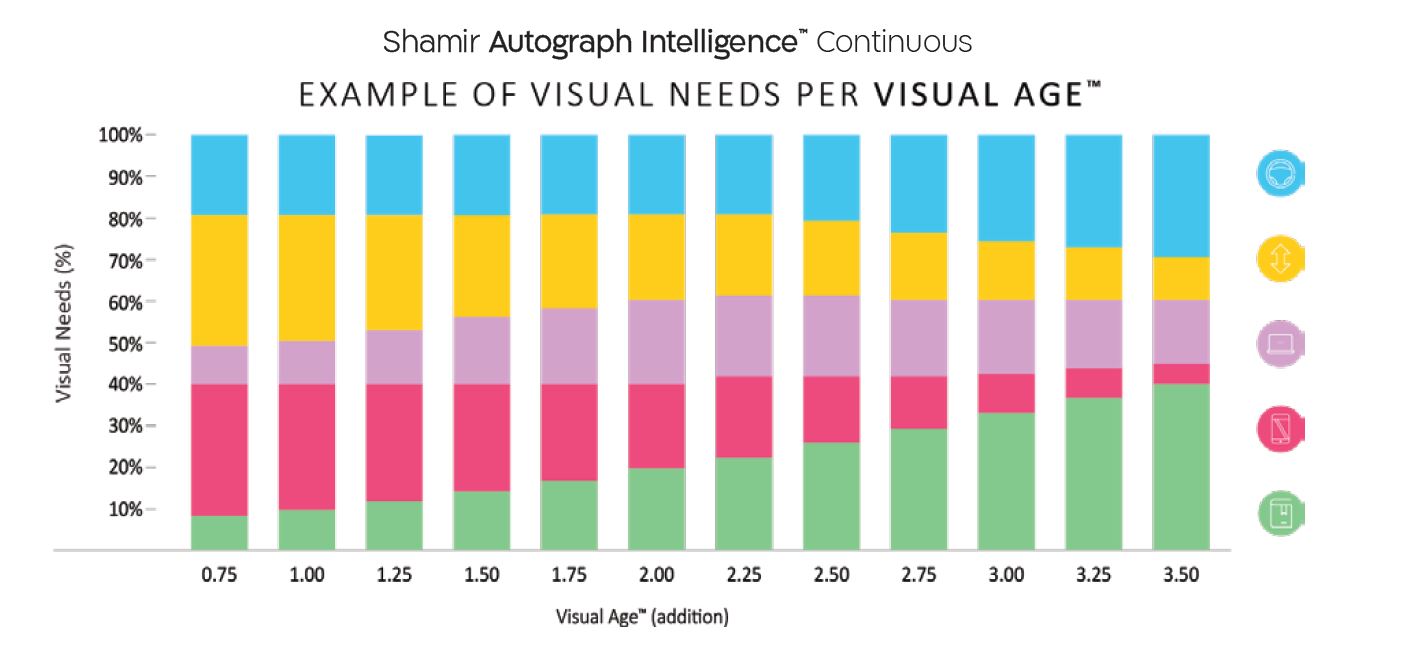 Shamir Autograph Intelligence
Progressive lenses are kind of rudimentary, if you think about it. They take into account the two different prescriptions and the size of the frame, but that's all that determines the gradient. Autograph Intelligence overcomes these limitations of traditional progressive lenses with the most precisely personalized lens designs. To do this, Shamir examined the visual behavior and preferences of patients of all ages between 40 and 80, by taking into account their Visual Age (the physiological age of the eye).
[adrotate group="2″]
Shamir Relax
An advanced single vision lens available in three variants precisely personalized to the visual requirements of the individual eyeglass wearer. The key piece of technology in these lenses is an extra bit of power in the lower surface area for added visual comfort in the 15-to-27-inches digital display viewing zones — the distances at which most of us view screens. These tweaks have been shown to minimize eye dryness and fatigue, tearing, headaches and blurry vision at the end of long days in front of computer and digital device screens.

Shamir Computer and Workspace
If you are someone who works with screens all day long, you can likely benefit from eyeglasses that are specifically designed for it. Shamir Computer provides a wide field of near viewing with clear vision up to 5ft. — a much greater depth of field than that offered by conventional reading lenses.
Shamir Computer is great for:
Lab Techs
Accountants
IT Professionals
Digital Creatives
Shamir WorkSpace works in a similar way, but with priority focus in both mid-distance and near viewing and offering a greater depth of field, up to 10ft.
Shamir WorkSpace works really well for:
Sales professionals
Nurses
Chefs
Receptionists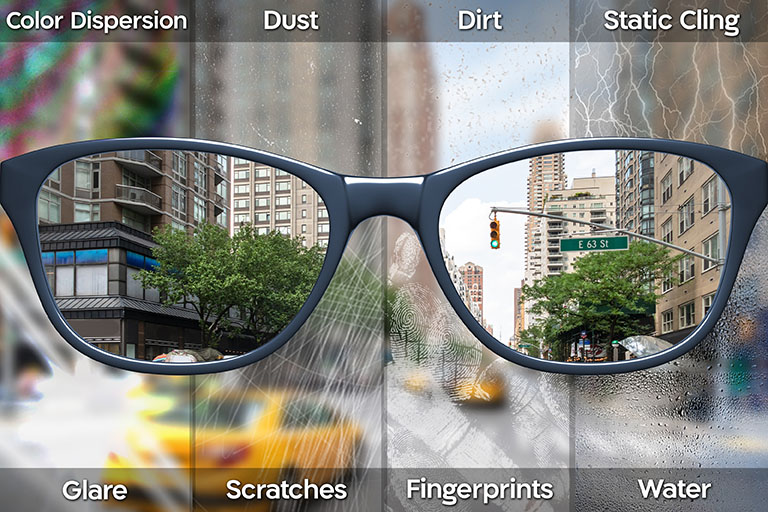 Glacier Plus Anti-Reflective Coating
Not your traditional anti-reflective coating, Glacier Plus utilizes advanced technologies to provide a new level of glare reduction along with increased coating longevity. It has improved scratch resistance and enhanced anti-static properties to repel dirt and dust.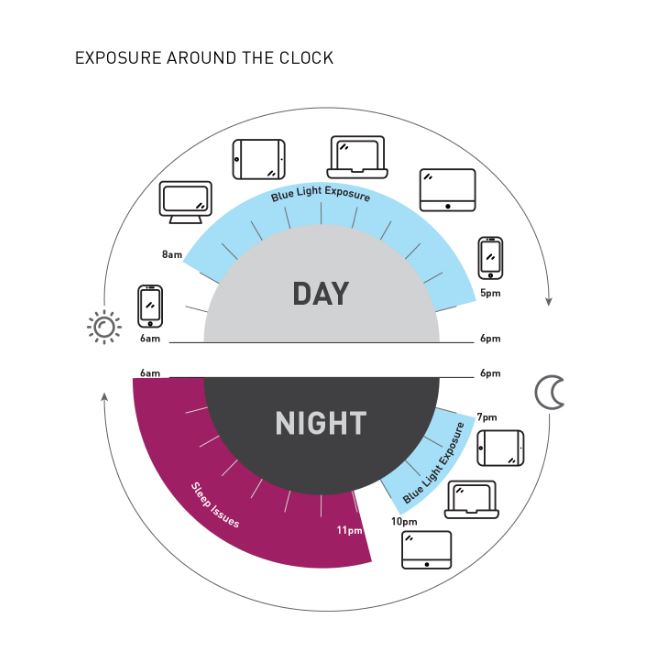 Shamir Blue Zero Coating
A lens treatment providing protection from the potential harm of natural and artificial light sources present in our everyday lives, from TV and computer screens, smartphones, tablets, and more.
If you have any questions about which type of lens will best suit your lifestyle, schedule an appointment with us to discuss your options!
[adrotate group="3″]
We are your local eye care company that has been operating in Chicago since 2003. Our goal is to always provide you with the best possible solution for your unique needs, and make you feel as comfortable as possible.
Book an Appointment Today and Find a Pair of Glasses You'll Love!
We have eight locations across Chicago, so no matter where you are a CustomEyes is nearby!